Careers
Who We Are:
Komar Industries, Inc., a world leader in manufacturing waste processing equipment, is looking for qualified candidates to support our fast-growing and expanding company. If you thrive in an environment that is highly collaborative and results-driven, we want to hear from you.
We are an American-owned manufacturing company located in Central Ohio since 1977. We provide various waste solutions all over the world, direct to the customer; from simple compaction equipment to multi-million dollar, hi-tech waste processing systems. With 160 U.S. and Foreign Patents, companies are turning to Komar because our unique volume reduction equipment provides a rapid ROI by reducing transportation, energy, maintenance, and labor costs while minimizing an organization's waste stream and carbon footprint. Komar provides processing systems to handle cardboard, wood, and metal as well as engineered systems to handle various types of waste. We are seeking qualified candidates to join our team and help advance our continual growth.
What We Offer:
Komar offers a comprehensive compensation and benefits package that includes:
Medical, Dental, Prescription and Vision Coverage
401(k) program
Life Insurance
Optional Supplemental Insurance
PTO and Paid Holidays
Uniforms and uniform care provided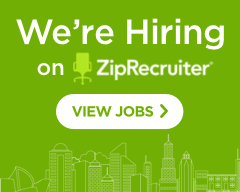 We're hiring! View Komar Industries, Inc. jobs.
Other Ways to Apply:
Email:
Submit your resume to careers@komarindustries.com. Include your full name, contact information, position you are applying for, wage history, and attach your resume.
In person:
Walk-ins are welcome from 9:00 a.m. to 1:00 p.m., Monday - Friday
4425 Marketing Place, Groveport, OH 43125 Directions to Komar
Fax:
Send your resume to the attention of "Human Resources", (614) 836-9870.
We want to hear from you! Apply today!
EEO M/F/Disabled/Vets
Komar Industries, Inc. is firmly committed to the Company's policy of equal employment opportunity and affirmative action. We will continue to recruit, hire, train, promote and make employment decisions without regard to race, color, religion, national origin, sex or pregnancy, age, marital status, disability, or history of disability (except where physical or mental abilities are a bona fide occupational requirement and the individual is not able to perform the essential functions of the position even with reasonable accommodations), genetic information, sexual orientation, gender identity or expression, veteran or military status, or any other legally protected status. We will base all employment decisions in accordance with the principle of equal employment opportunity. This policy extends to all personnel actions.